CoinGeek
TECH 31 MAY 2022
Introducing Certihash
Ward takes the stage first, introducing us to the company he co-founded: Certihash. He explains how it's the first blockchain-powered cybersecurity solution based on the National Institute of Science and Technology's (NIST) cybersecurity framework. He outlines how they're building in collaboration with IBM and are proud to offer a much more robust system than legacy cybersecurity systems have offered in the past.
Zooming in on Sentinel Node, Ward describes it as a "next-generation cybersecurity detection tool" that can mitigate the time required to identify a data breach. While it currently takes nearly 212 days to identify breaches, Ward claims Sentinel Node can make detection near-instant.
"Cybersecurity is no longer about prevention alone. It's about detection," Ward remarks.
Ward explains that IBM has sponsored reports on the costs of data breaches for many years. These reports identified that aside from reputational, regulatory, and other costs, the financial cost of each data breach increased from $3.86 million in 2020 to $4.24 million in 2021. The average total cost is $9 million per breach in the United States.
About the partnership with IBM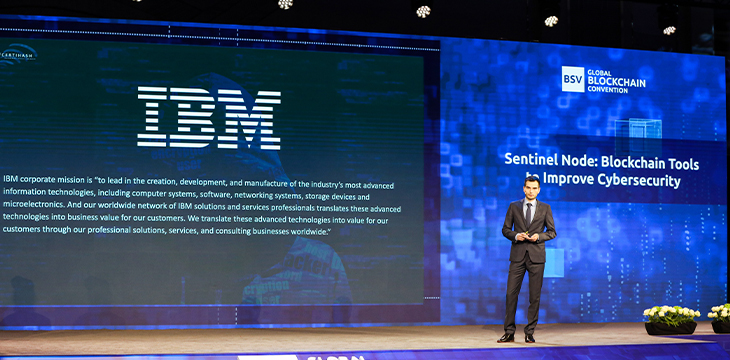 Walaszczyk presents next, reminding the audience that IBM is not only a hardware provider but also offers an extensive range of software and consulting solutions to its customers.
Delving into the partnership with Certihash, Walaszczyk explains that IBM was best positioned to understand the needs of Certihash's enterprise customers and that it doesn't just want to work on developing Sentinel Node but on promoting it, too. He says that BSV is the right technology choice for enterprises, calling it an "enterprise-ready blockchain." He highlights BSV's low fees, massive scaling potential, and secure platform as reasons for viewing BSV favorably. He notes that many enterprise and corporate customers have mental barriers to embracing blockchain technology, but he believes IBM will be able to help to overcome them.
"BSV is the right choice because of the predictably low costs," Walaszczyk goes on, outlining how enterprise clients need to be able to project what costs will be and need them to be stable. He also mentions BSV's scalability, noting how enterprises will want to build solutions that are scalable by design.
What's stopping corporations and enterprises from building on public blockchains like BSV right now? Walaszczyk says they tend to mention risks like data privacy and the "nasty" reputation of the technology.
More details on Sentinel Node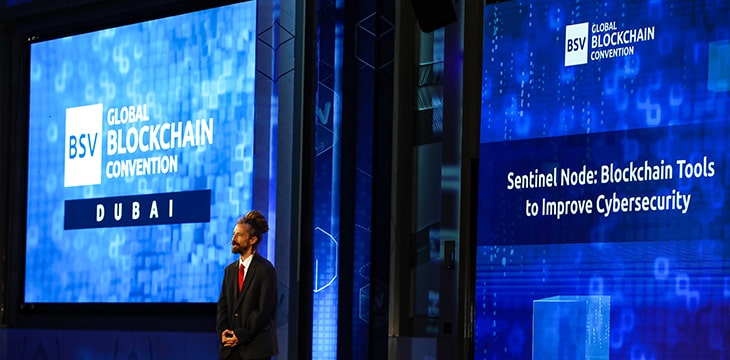 Ward then tells us more about Sentinel Node, beginning with how it is based on the NIST cybersecurity framework. He tells us that five principles make up this framework: Identify, Protect, Detect, Respond, and Recover.
Ward says that BSV covers every aspect of this framework, and it will play a key role in how Sentinel Node works. He notes that the first thing an attacker wants to do is erase their tracks, but Sentinel Node will make this impossible. It detects every network entrance, file change, or log change and places records of these on the immutable blockchain. This will allow organizations to continuously compare their records with a truthful record on the blockchain, immediately recognizing when there's a data breach or even a modification of a file.
The next steps for IBM and Certihash
Walaszczyk says that from IBM's perspective, the next step is to go live with Sentinel Node and assess whether it works as designed. This will allow them to assess the real costs, scalability, and market adoption.
After this, there's the potential for both mid-term and long-term cooperation, including IBM promoting Sentinel Node to customers and extending Certihash's cybersecurity products family.
As for BSV, Walaszczyk repeats that BSV is an excellent choice for enterprise customers. He says that IBM is interested in further partnership with the border BSV ecosystem and hopes to offer its services to others building on the BSV blockchain.